Asia's Largest Floating Casino
On TripAdvisor, Big Daddy proudly holds the distinction of being the highest-rated gaming destination in Goa. Get ready to unleash the gamer in you at Big Daddy - the biggest floating casino in all of Asia. Let the roar of the games and the thrill of the win take over as you embark on an unforgettable adventure.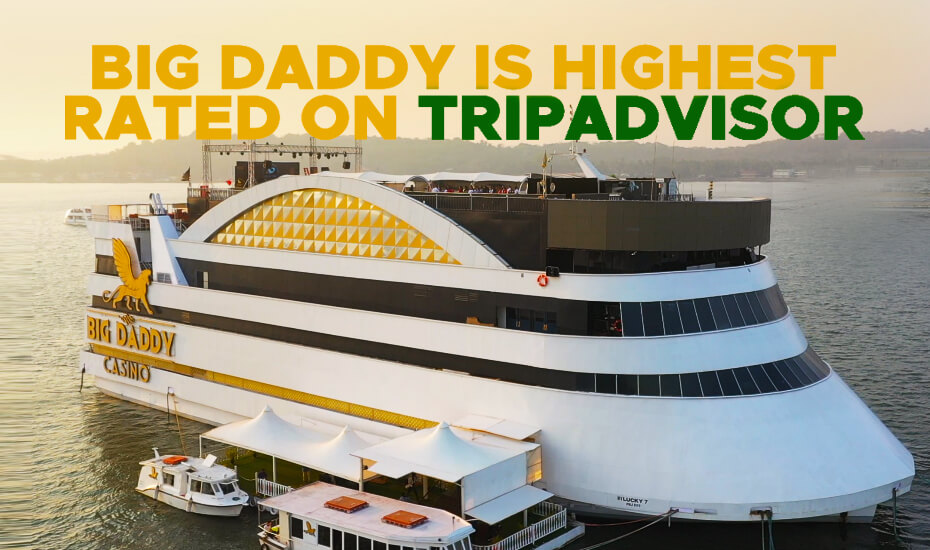 What's New
Stay ahead of the game the latest collection of games. We have all the newest toys in town, so keep an eye on this space for regular updates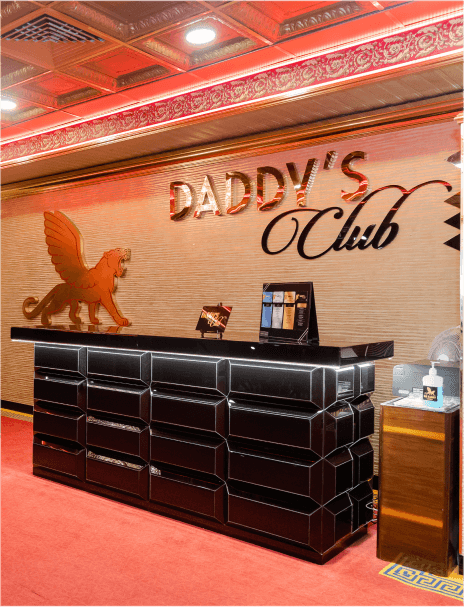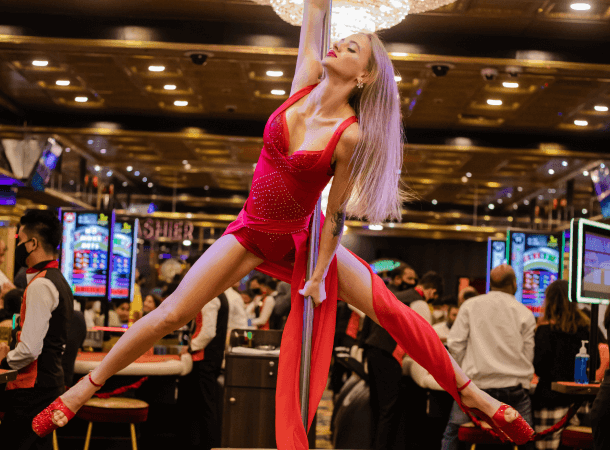 On Floor Entertainment- pole dancer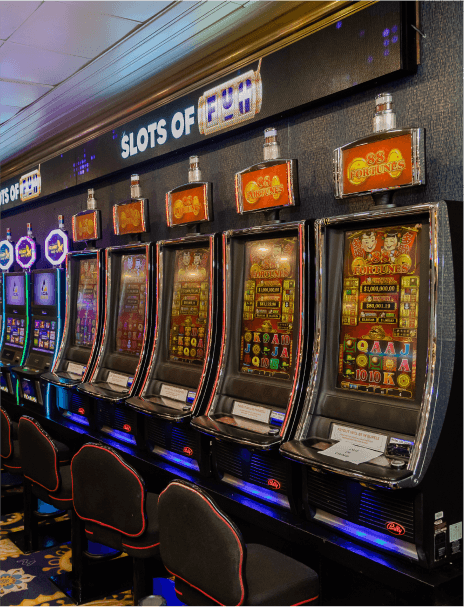 Gaming Levels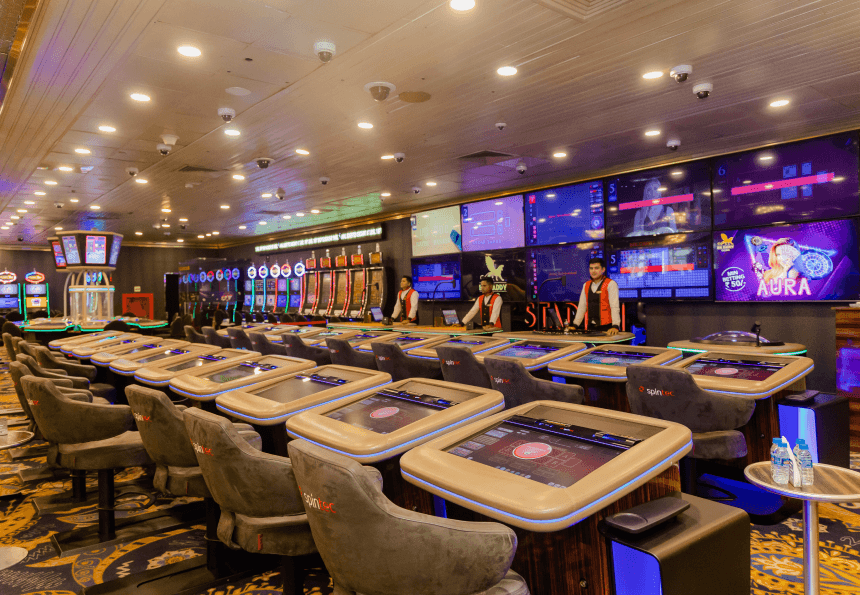 Level 1
General Gaming with all games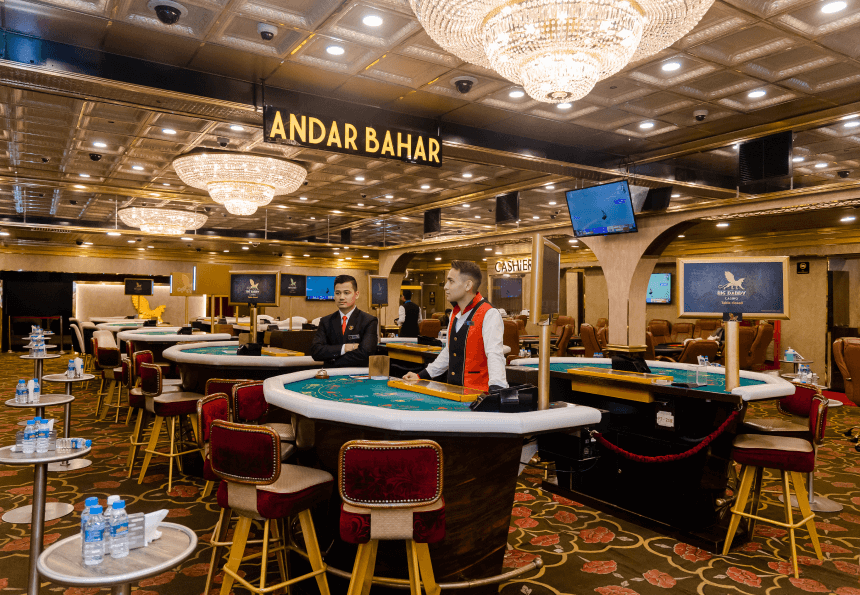 Level 2
Teen Patti, Poker Room & High Stakes Gaming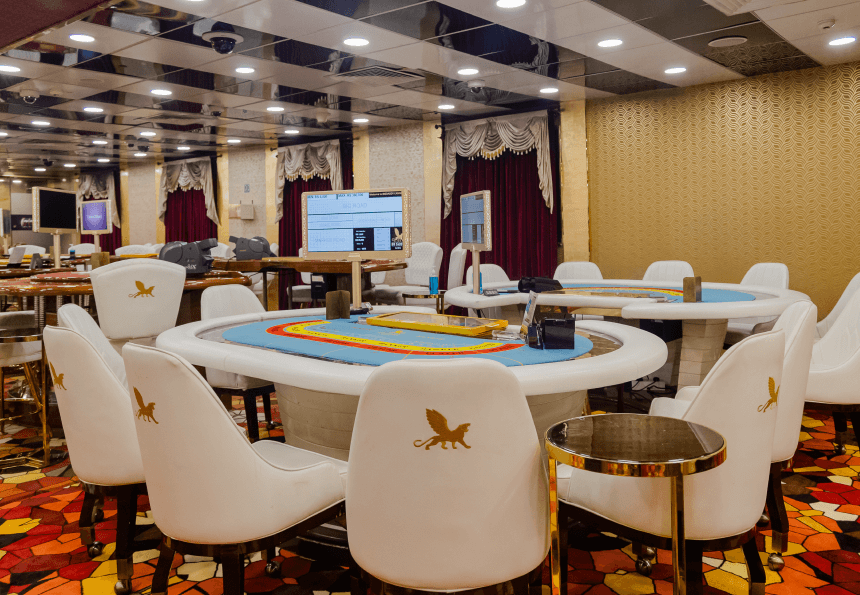 Level 3
Daddy's Club- Exclusive member zone, private gaming & high stakes
Join Daddy's Club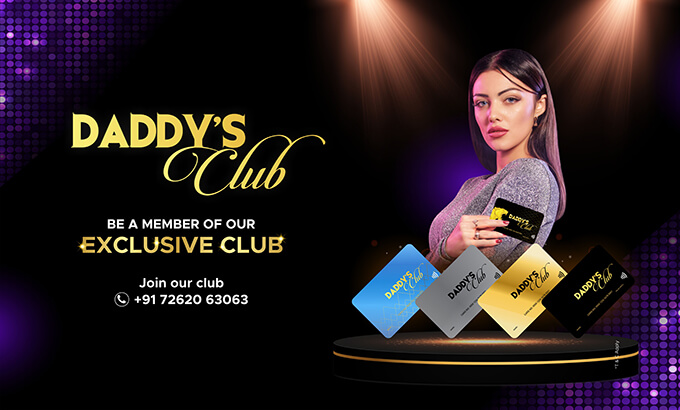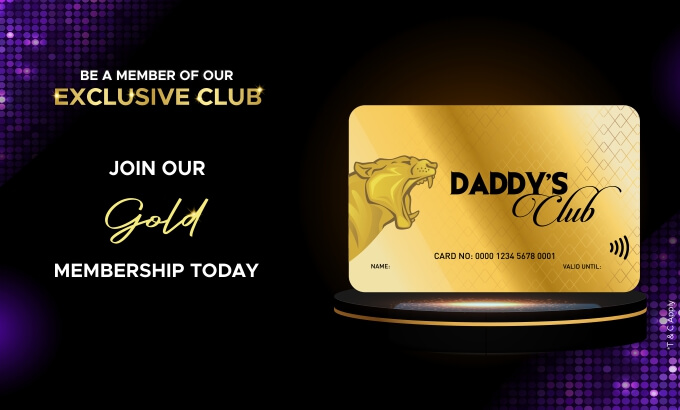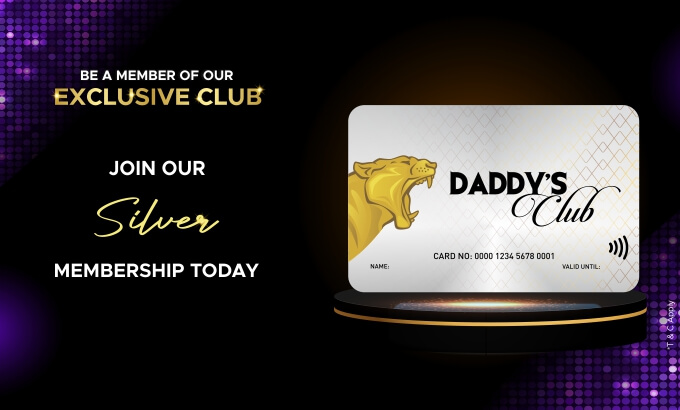 Highlights

15+ Games

1100+ Gaming Postions

Extensive no of Indian & International Games

VVIP Gaming & Private Tables

3 Floors of Gaming

Open 24X7
Games
BACCARAT
Baccarat is a comparing card game played between two hands, the Player and the Banker. Each Baccarat coup has three possible outcomes "player", "banker", and "tie".
Roulette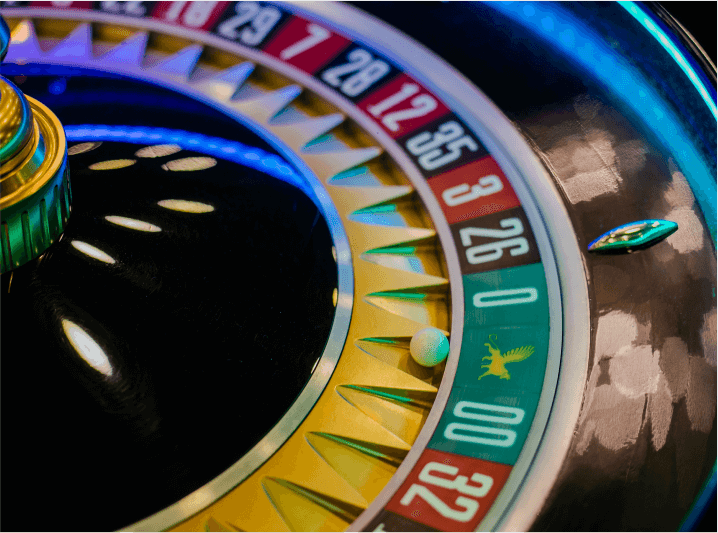 Roulette is a popular casino game that originated in France in the 18th century. The game is played on a wheel that is divided into numbered pockets, ranging from 0 to 36. The pockets are colored alternately in red and black, with the exception of the 0 pocket which is green. The objective of the game is to predict where the ball will land on the spinning wheel.
Andar Bahar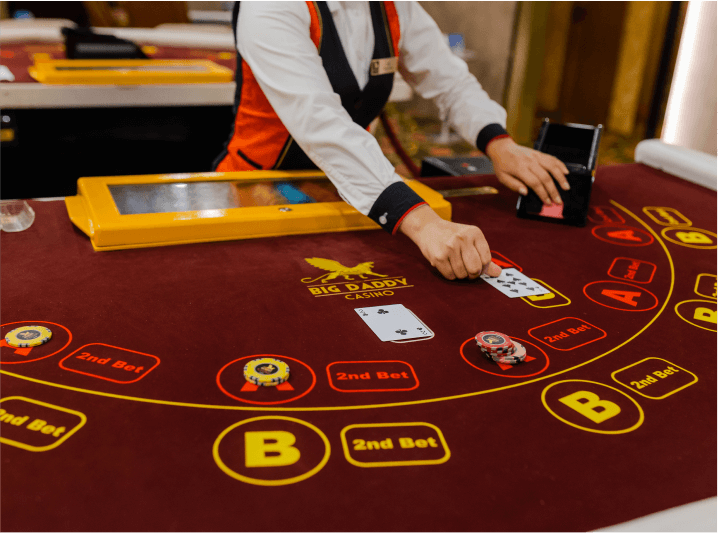 Andar Bahar, also known as Katti, is a popular card game from India that is often played in casinos and online gaming platforms. The game is played with a single deck of cards and can be played by any number of players. To start the game, a dealer shuffles the deck and places a card face up on the table. This card is called the "joker" or "trump" card.
5 Card Poker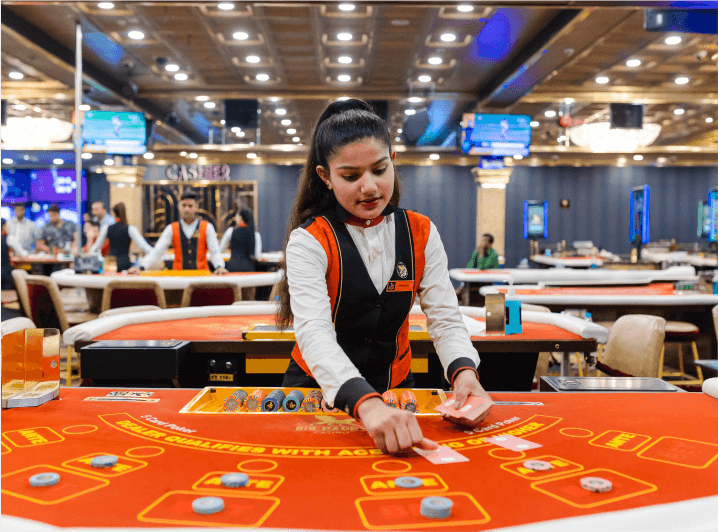 Five Card Poker, also known as Five Card Draw, is a classic poker game that is played with a standard deck of 52 cards. The game can be played by 2 to 6 players, and the objective is to have the best five-card hand at the end of the game.
Blackjack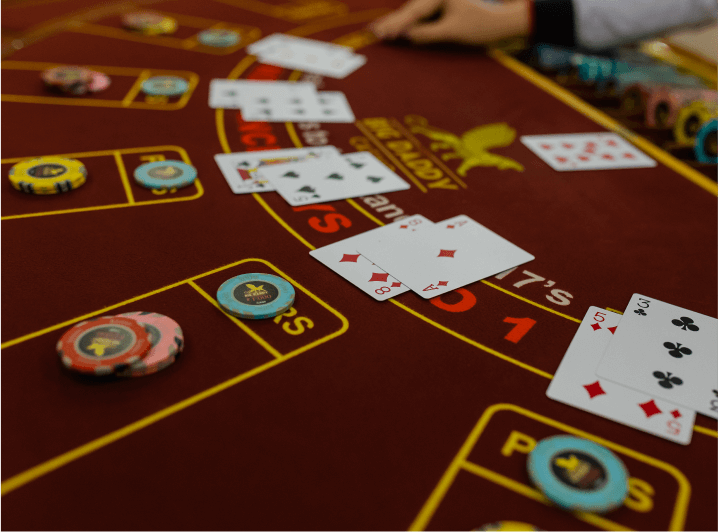 Blackjack is a popular card game where players aim to have a hand value closer to 21 than the dealer's hand without going over. Numbered cards are worth their face value, face cards are worth 10, and Aces can be worth 1 or 11. Getting a total of 21 with an Ace and a 10-value card results in a Blackjack, an automatic win.
Texas Holdem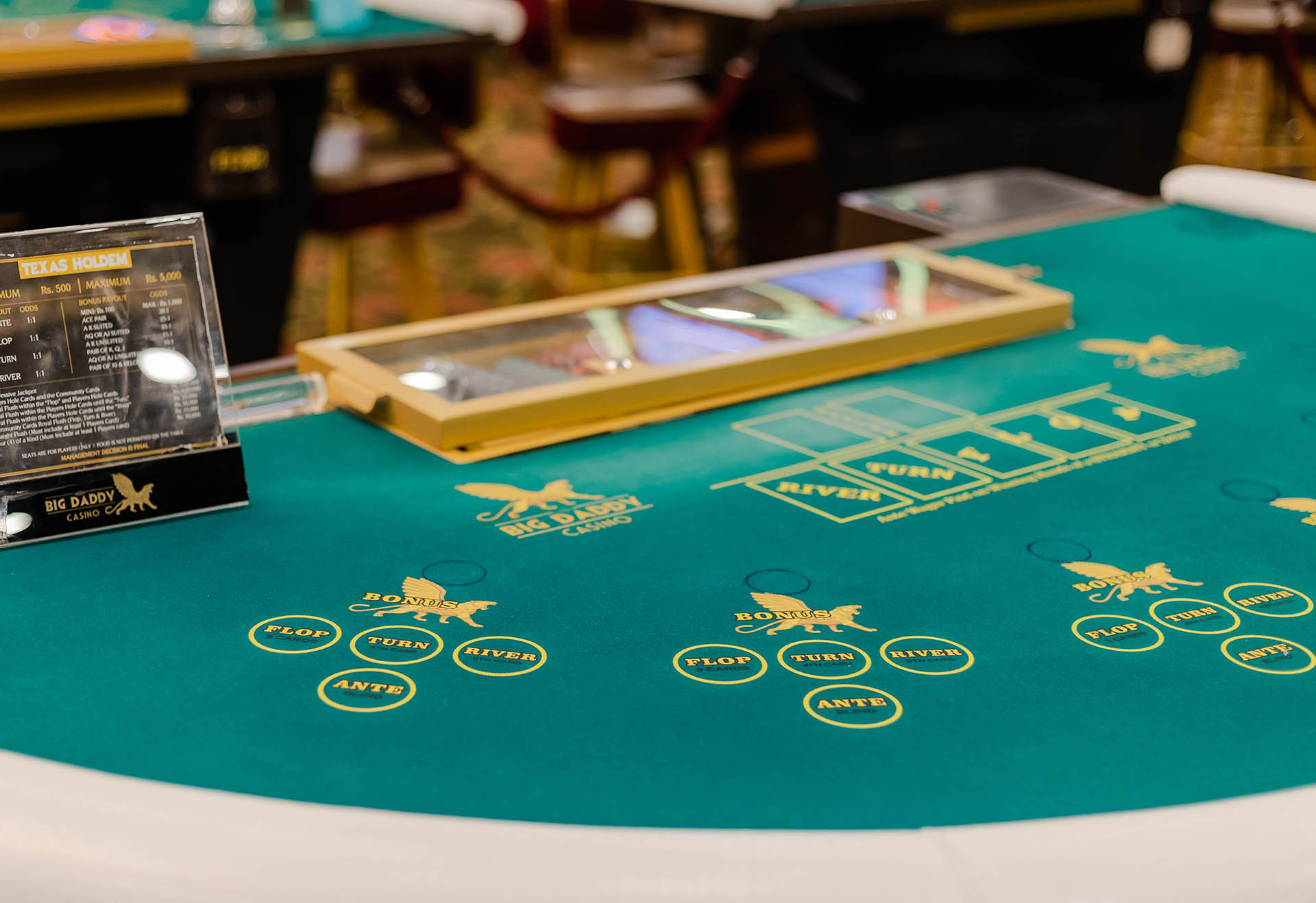 A variation of classic poker, each player seeks the best five card poker hand from a total of 7 available cards on the table.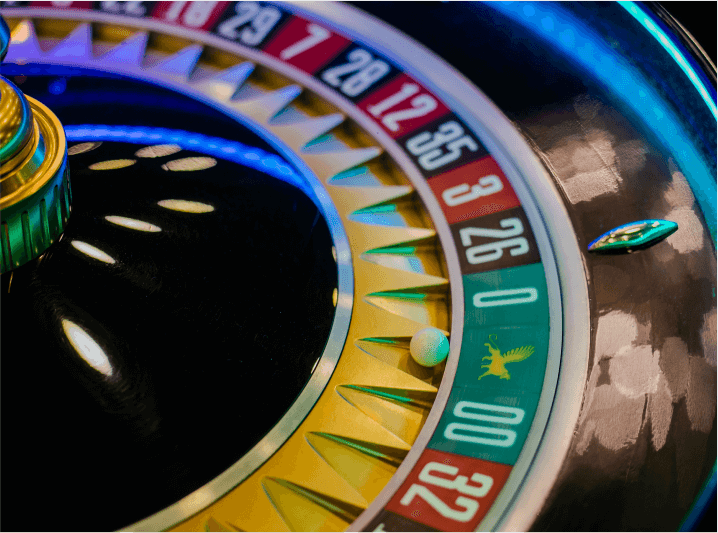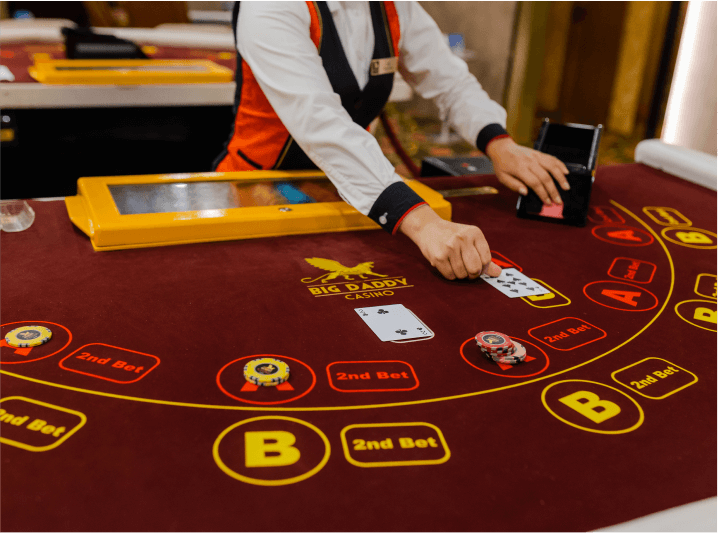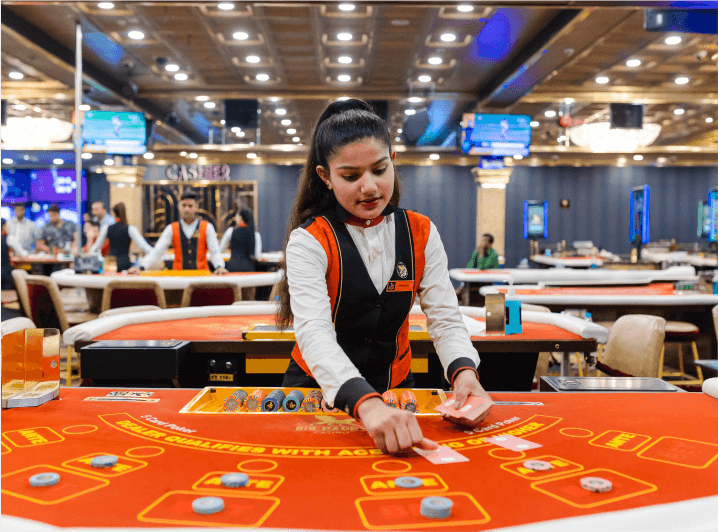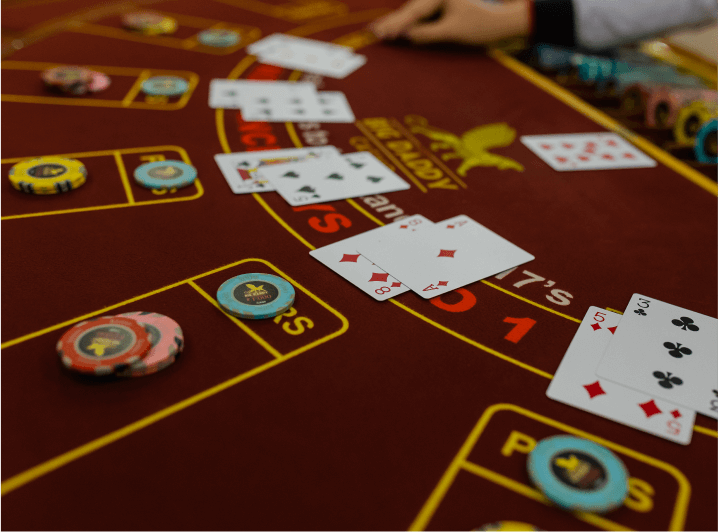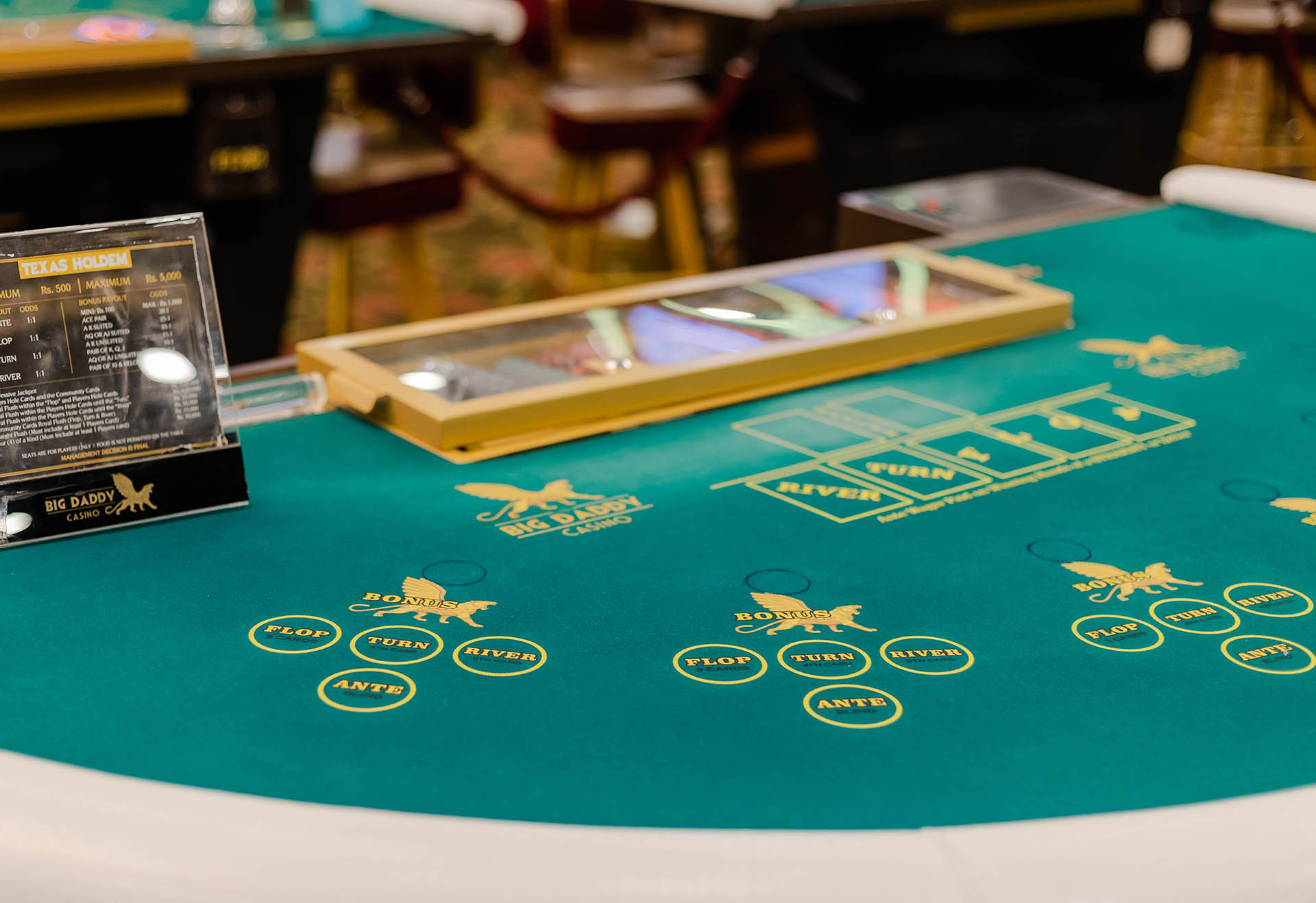 3 Card Poker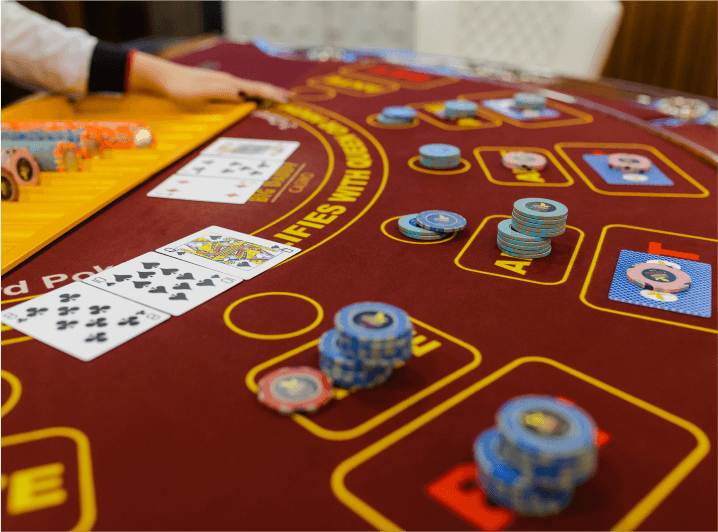 Three card poker is a casino table game based on poker. It is the most profitable proprietary table game ever.
Casino War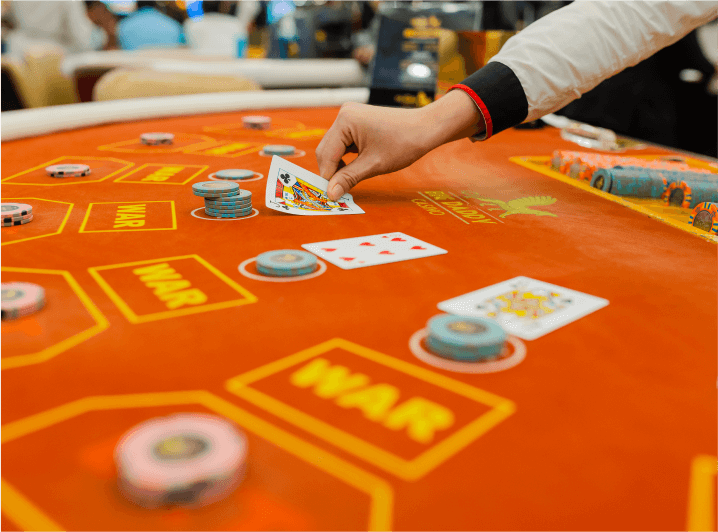 By far one of the easiest casino games out there, Casino War is played with the player against the dealer. The one with the higher card value wins the wager of that round. Simple to play, tough to master. Perfect for beginners or families looking for a round of recreation.
Aura Stadium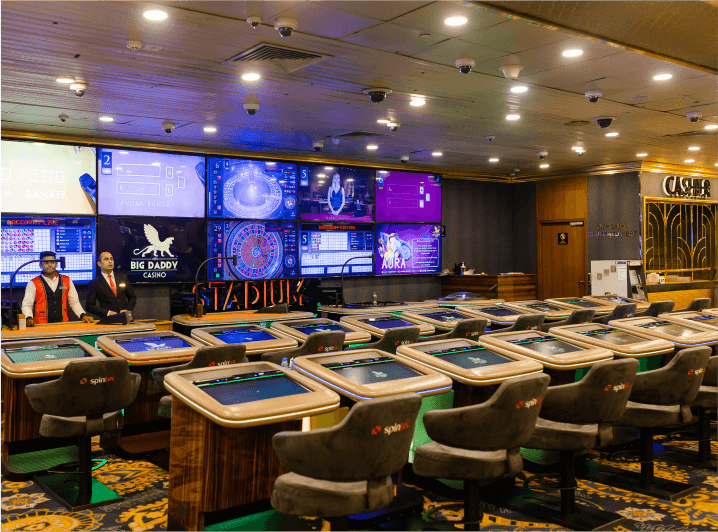 One of our key attractions is the Aura – Stadium. This is an exciting gaming experience, where you have the feel of playing at a live table while comfortably placing bets at your fingertips. You can just sit there and enjoy your drink as you bet on the gaming screen while our dealers deal live for you. It's also a great place to learn the games as you can experience them at your own pace and convenience. Our attendants are there to assist you if you need any help. You can play games such as Roulette, Baccarat, Andar Bahar, etc.
Mini Flush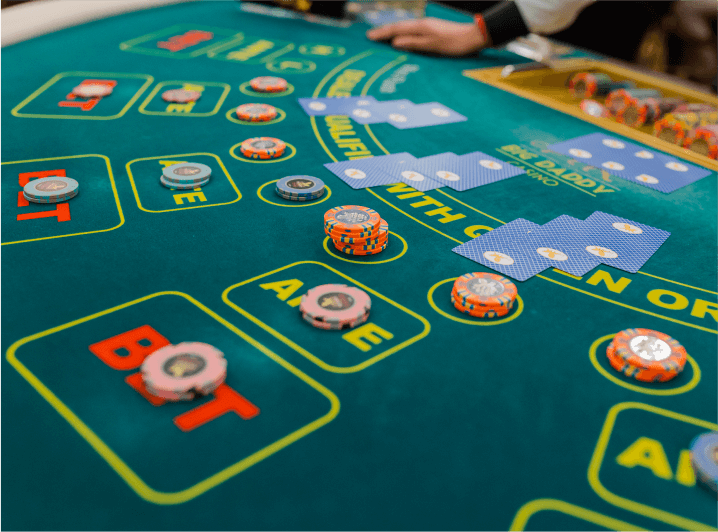 Like tradational Flush, a 52 cards standard deck is used in mini-flush, the ranking of the tricks remain the same - the highest is three Aces and lowest is 5, 3, 2
Money Wheel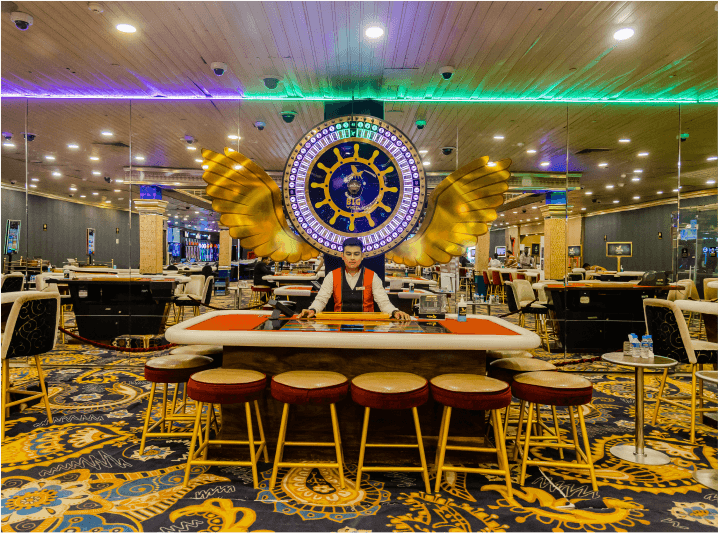 Fancy as it may seem, it does attract a lot of attention, especially to the first timers. It has its excitement and adrenaline that makes this game very charming. Known variously as Money Wheel, Big 6 Wheel and Wheel of Fortune, this familiar game is based on a popular carnival attraction with a giant wheel. Because of its popularity and easy-to-play rules, Money Wheel is probably the most attractive game. It is a crowd pulling game and you'll always hear lots of cheering around this table. Part of the thrill is watching with anticipation as the wheel slows down and comes to a stop declaring the winning slot.
Sic Bo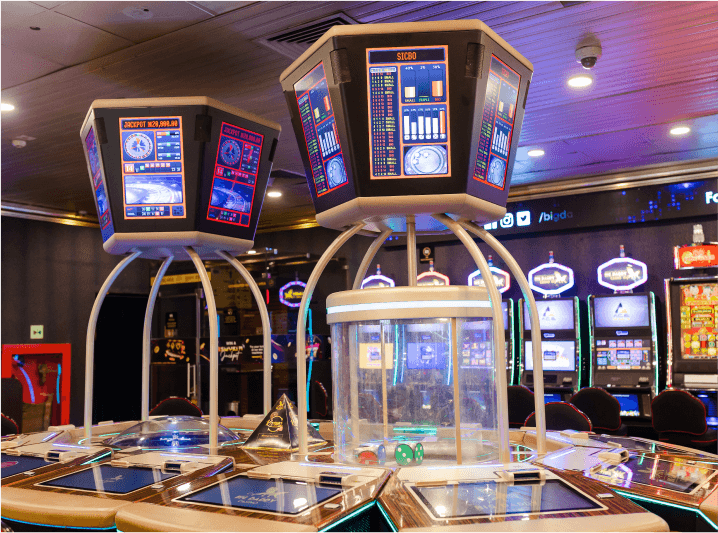 Sic Bo is an ancient Chinese game that is played with three dice. It's one of the most exciting and easiest game to play. The game is played on a large table where the betting options are very simple and don't need much to understand. However, the excitement of the dice shaker rattling will definitely keep you guessing. The idea is to guess the outcomes of the three dice after the shaker lid is opened and if you have any corresponding bets placed on the table, you win.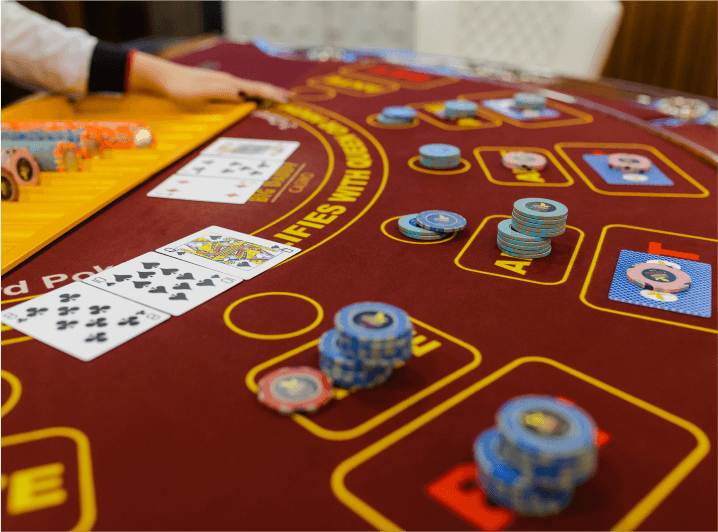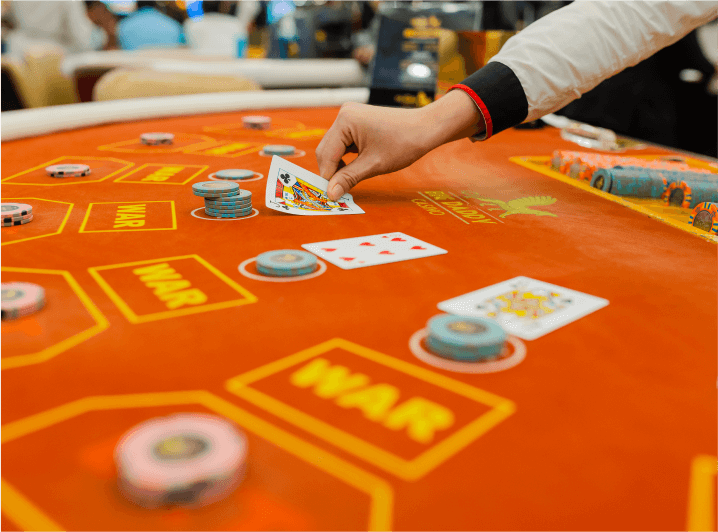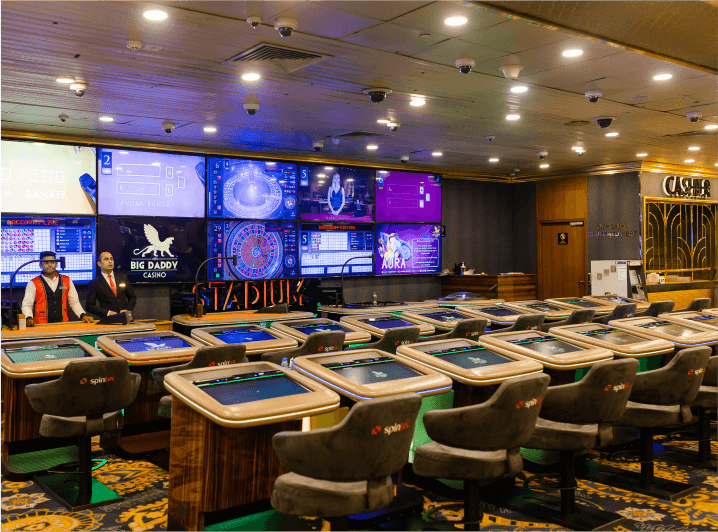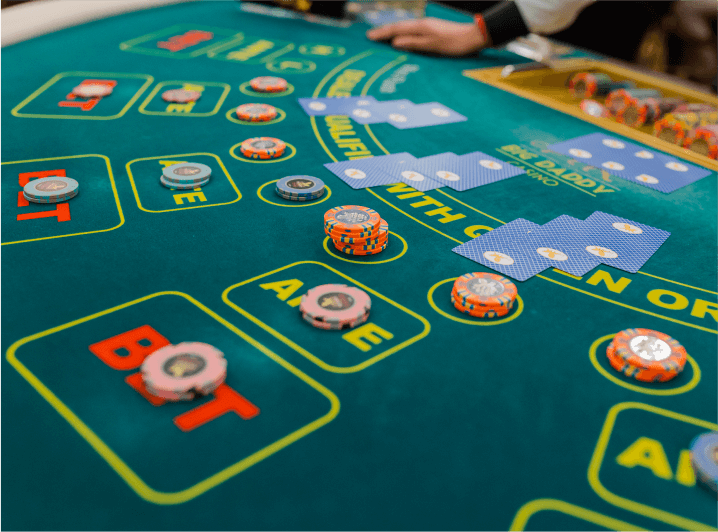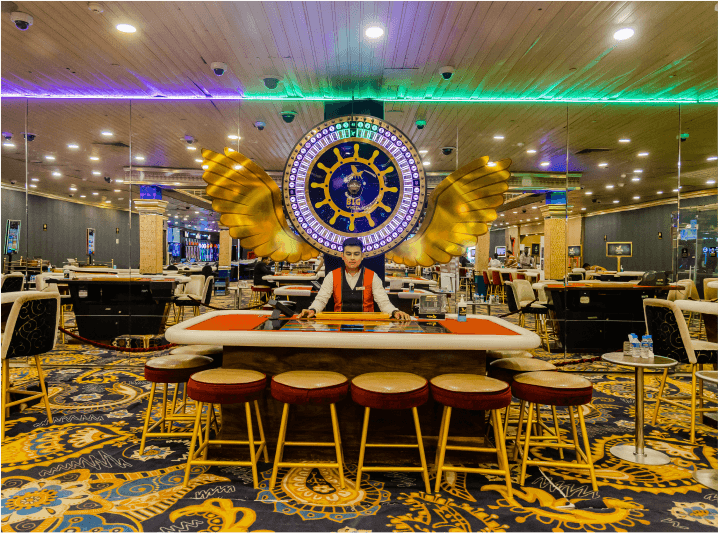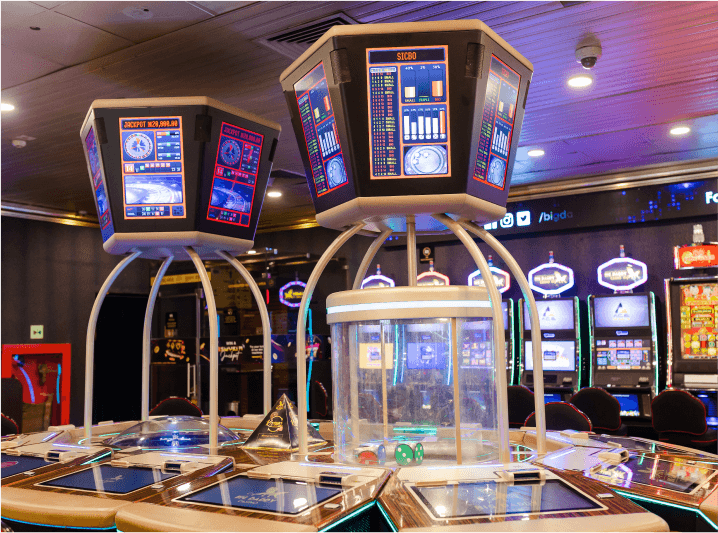 Daddy's Club
Limitless Gaming
High stake gaming for those looking for a limitless experience
Entertainment
Floorside pole dances, special celeb guest performances and VIP-only gigs await you!
All Access
With Daddy's Club, get access to all levels, high roller rooms, personal tables and much more!
VIP Lounge
Choose from a range of delectable intercontinental cuisines prepared to elevate your experience at our exclusive VIP lounge
Learn To Play
Always wanted to learn how to play the popular casino games like Roulette, Baccarat, Blackjack, Andar Bahar and many more? It's your lucky day!
FAQ'S
01

Is there a dress code for visiting the casino?

Yes, we have a smart casual dress code policy which means no shorts, sleeveless shirts, flip-flops, or sandals are allowed. Additionally, guests are not allowed to wear hats or sunglasses inside the casino.
02

Are there any age restrictions for visiting the casino?

Yes, guests must be at least 21 years old to enter the casino.
03

What types of games are available at the casino?

We offer a variety of games including slot machines, table games such as blackjack, baccarat, roulette, and craps, as well as live poker and sports betting.
04

Is there a loyalty program for frequent visitors?

Yes, we have a loyalty program called the Rewards Club. Members can earn points by playing games and redeem them for various rewards such as free play, complimentary meals, and hotel stays.
05

Are there any dining options available at the casino?

Yes, we have several dining options ranging from casual to fine dining. Guests can choose from a variety of cuisines and restaurants including buffets, cafes, and steak houses.